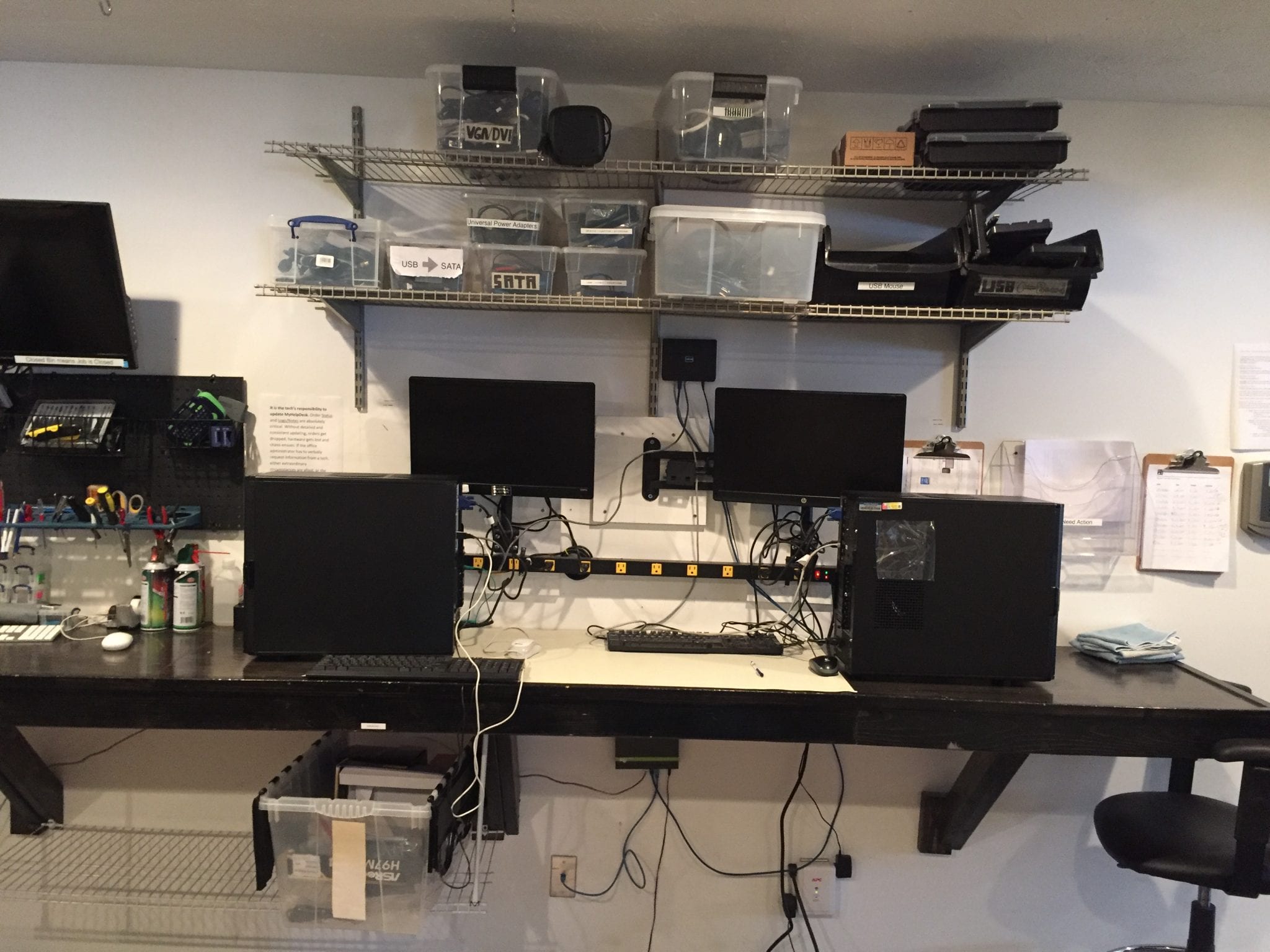 Our Approach
Disaster Prevention Monitoring Service
Nearly every single business relies on data. Data has gone from being stored on scrolls of papyrus to papers file cabinets, and now ultimately to computers. Customer information, financial data, the recipe for your company's secret sauce: they're all accessed and viewed on computers now. Chances are, if you are running a small business or working out of a home office, losing the data on your computer would be catastrophic. A hard drive is a moving part; and, like a human arm or a leg, it will unavoidably go bad because of repeated use through the years. Your crucial files and the programs that run them are all stored on a hard drive prone to failure.
The problem with un-managed and online back-ups
Backup solutions are abundant now in the computer world; however, the majority of them take constant, conscious maintenance and expertise to run them successfully. When the unexpected does happen, data recovery can prove confusing and it can take days or even weeks to get back up and running again in the manner you're used to. Not only that, rarely do conventional back-ups do anything to restore programs once your hard drive has gone bad. They require time and know-how that most small businesses don't have. If a small detail is missed or a back-up fails for any reason, it could spell disaster.
When it comes to data back-up, you want a service that is fully managed by experts
With Click IT, you'll never lose data or have extended downtime. Our unique backup solutions ensure that nothing short of the apocalypse will cause data loss. With drive monitoring, we can predict the future and tell you before a drive goes bad. We'll also guide you in taking measures to replace any bad drives and completely divert any downtime. If a drive does go bad, our service allows us to restore your computer to its former state within hours. That means
Drive recommendation and setup
Drive size monitoring and tracking
Disk health status checks
Fragmentation monitoring
Time consistency checking
Log monitoring
RAID status check
Critical service monitoring
Drive Swap
Managed-Back-up Solution
Theft? Fire? Flood? or what's lurking out there now Cryptolocker ransomware? Or maybe it's the work environment that surrounds you could unwittingly pose the greatest risk to your data. Acts of God may be rare, but the unintentional deletion of highly important files, hackers breaking into your network, holding it ransom and wreaking havoc, or theft — all stand out as very real threats to the longevity and survivability of your business.
By having us instigate a Click IT Managed Backup Solution, you'll have comfort in knowing you have our secure Cloud managing your backup and hard drive recovery if needed. Our Managed Cloud-based Backup solution has been thoroughly tested and evaluated for integrity and so your system will be actively backing up your files every 24 hours. Every day, a Click IT technician checks for any errors or problems in the transmission of your data. You also will receive weekly reports, Telling you of the integrity and health of your systems. In this way, if any disaster does hit, we'll have all your files so they can be restored to working order within a few short hours.
Our Story
Click IT Connect was founded by Al Harlow on the principle that technology should just work, and not be so hard. The fact is, the new world we live in is driven by the technology we use that has weaved into the daily fabric of our lives. Having a friendly, local place to visit for fixing all-things-technology and to learn how to use it is what we provide. We want you to think of Click IT as your own personal I-T Department and solutions provider for all things relating to technology. This includes smartphones, tablets, computers, servers and other IT appliances, as well as software - both local and the Internet (or "Cloud") applications.
Mission
Our mission is to help simplify and improve the quality of our patrons' experiences with technology through providing the best I-T services money can buy; while concurrently providing educational services about the ever-changing technology increasingly weaved into the fabric of all our lives.
Our Team
Click IT is comprised of a small group of highly capable and trained I-T technicians and network administrators. Despite our certificates and other technical qualifications, we are really just a bunch of friendly people who want to please our customers and assist them with their technological issues and goals. Feel free to stop in and ask us how we can help you leverage technology to make your business more efficient, make your home way cooler, or just make your life a little easier.
At Click IT, we have a small, close-knit group of highly skilled and educated technicians. Each individual has their own unique blend of knowledge and skills. For large projects, we hire individuals using a cloud-based system which allows us to monitor and manage projects remotely.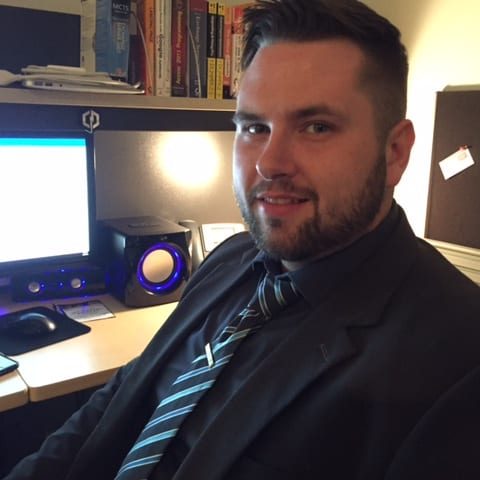 Christopher Fredrickson
Chris has an extremely high IQ with experience running operations for small businesses primarily dependent on labor, speed, and technical skills. He has been with Al since 2015 and has run operations for Click IT Connect since 2016.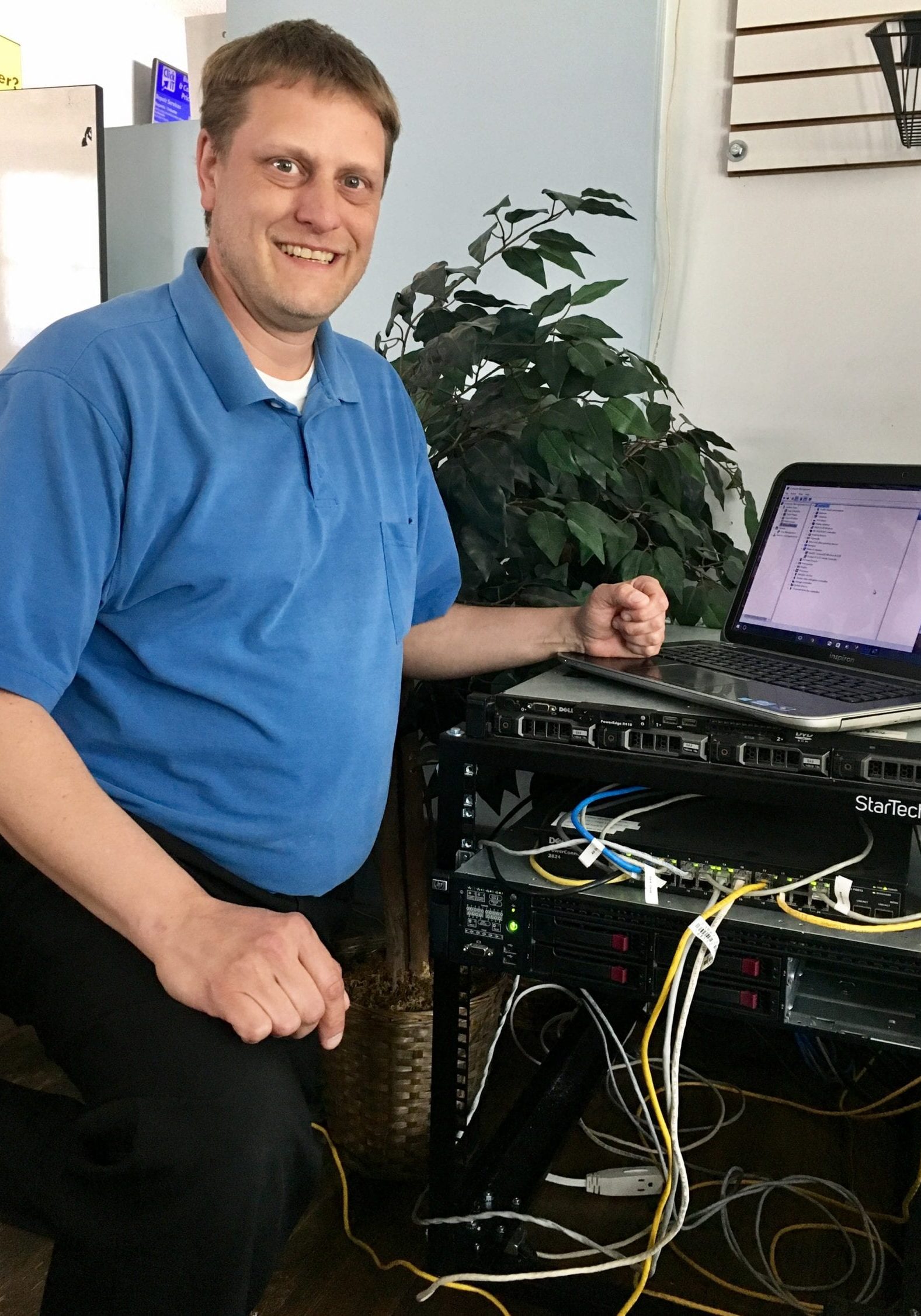 Derek Haffey
Senior System Administrator
Derek has a high level of knowledge regarding Windows server environments and a great deal of patience, which is needed in his job.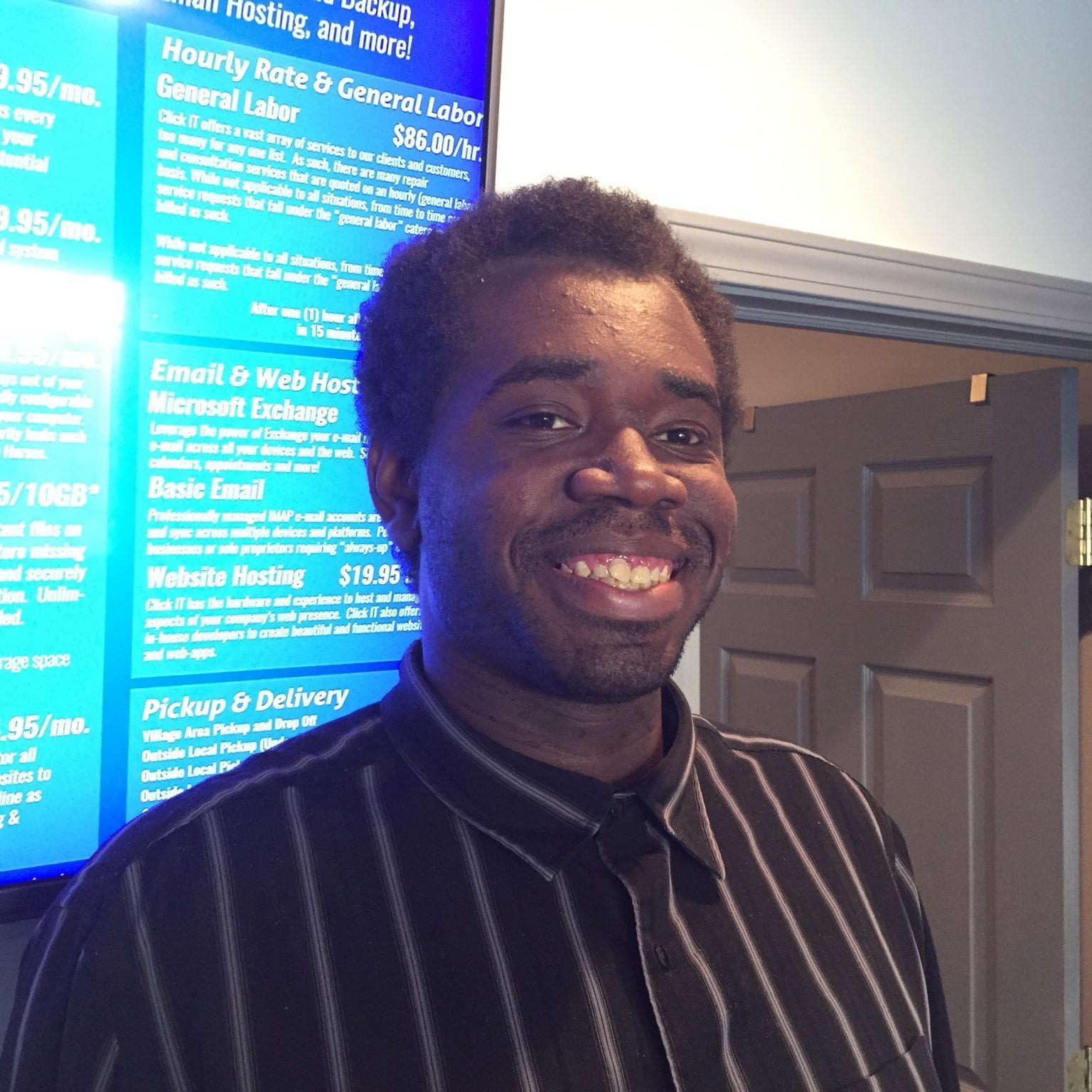 Trayvon Brock
With a superb education provided at Hiram College, Tray uses his great personality skills when helping customers deal with the unexpected that often happens in the tech field.
Next Steps...
Don't wait another day. Get your data securely protected with a  completely managed and monitored Click IT Secure package.